Window Treatment Repair and Maintenance
Fix & Extend Your Window Blinds, Shutter, or Shades
Just as in life, window treatments aren't everlasting. Over time, your blinds, shutters, or shades can wear down, bear the brunt of everyday use, and eventually lose their functionality and aesthetic appeal. But this doesn't mean the end of their usefulness.
With proper care, regular maintenance, and timely repairs from Bumble Bee Blinds, you can prolong the life of your window treatments, ensuring they continue to provide privacy, control light, and enhance your home's décor for years to come!
Skip the Blinds Repair Shop – Let Our Team Come to You
Whether you have broken or missing parts, a malfunction, or need maintenance, our qualified and courteous professionals can add life to window coverings and prevent a total replacement. Turn to Bumble Bee Blinds for:
Prompt Professionals who arrive on time and do the work right.
Equipped Experts who can repair many makes and models, with the tools to fix it.
Courteous Consultants who listen to your needs and budget, and then provide service.
Just like our installations, our repair or maintenance service is complete only when our customer is happy. Schedule service regardless of if you purchased them from us or not - everyone deserves access to our repair services!
Professional blind repair is only a call away – dial (844) 387-1716 to get started!

Read What People
Are Buzzing About
"They have a large selection and helped us decide on what would be best for our particular situation."

Thomas C.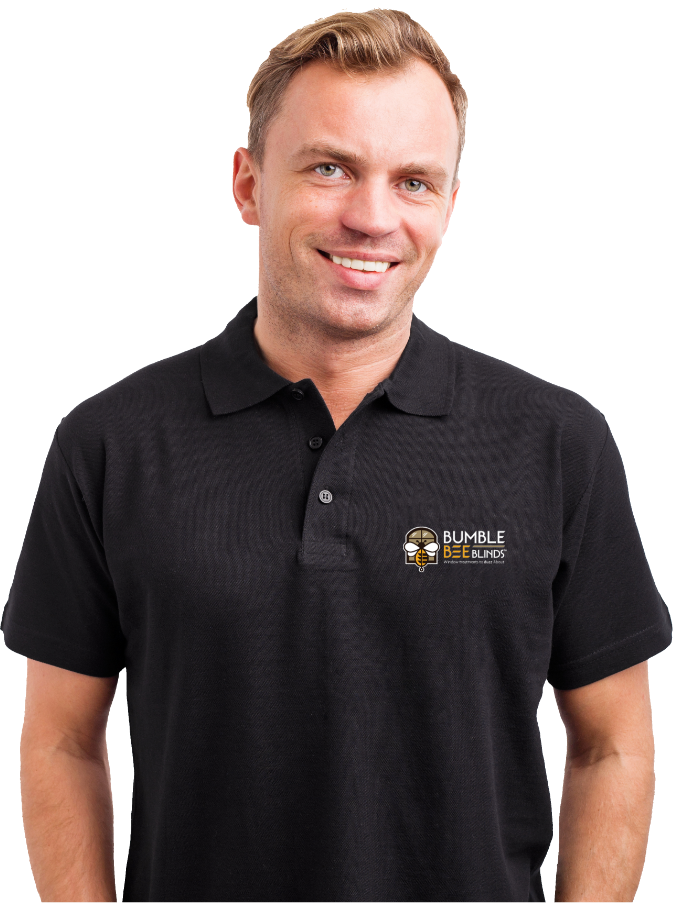 Why Trust the Pros with Window Blinds Repair?
While embarking on a DIY blind repair might seem tempting, it's not necessarily the best route to restoring your window treatments to their former glory. Choosing professional assistance can save you the hassle and ensure a job well done.
Bumble Bee Blinds offers professional repair that presents many advantages over DIY, including:
Save Money: Repairing your window blinds is usually much cheaper than replacing them. This is especially true if you have high-quality blinds or if the damage is minor.
Extend the Lifespan of Your Blinds: With proper care, maintenance, and professional repairs, window blinds can have their lifespan extended, helping you save more money.
Get a Proper Repair: Besides fixing cosmetic damage, we're experts in fixing mechanical failures. We'll make sure the root cause is fixed so you can start using your blinds again.
Ultimate Convenience: Not only does hiring a professional help you avoid needing to do it yourself, our mobile blind repair services come directly to your home or business.
Even if you assume that your window blinds, shutters, or other window covering is worse for wear, let our team take a look at it. We have experience repairing and maintaining all types of window treatments. And rest assured, we will provide a free quote before any work is done!

Find Your Buzz-Worthy
Window Treatments