Drapery & Curtain Panels
Elegant, High-Quality Draperies for Your Windows
Searching for a soft window covering to finish your room? Bumble Bee Blinds offers an extensive selection of high-quality, customizable drapery and curtain panels that can effortlessly blend with your space's decor. Use our free design consultation, professional installation, and trusted warranty to help you get the most out of your next window treatment!
The Benefits of Drapery & Curtain Panels
Either on their own or used with other window treatments such as blinds and shades, drapery panels can enhance your room's look. It'll also help you benefit from a number of practical advantages, including:
Light Control and Privacy: With their adjustable coverage, drapes and curtains enable you to regulate the natural light entering your room or fully block it out for privacy and a darker atmosphere.
Energy Efficiency: Drapery and curtain panels act as insulators, keeping your space warm in winter and cool in summer, thereby reducing energy costs.
Noise Reduction: The thickness of these window treatments can help absorb sound from outside, providing a quieter, more serene indoor environment.
Aesthetic Appeal: Available in a wide range of fabrics, colors, patterns, and styles, drapes and curtains add an element of design and elegance to your room, complementing your existing décor or creating a distinctive visual statement.
Not only do we offer a large range of styles, materials, and colors to choose from, you'll be able to explore all of your options through our visualizer tool! It simulates your desired window treatments, allowing you to preview how they look in your space without having to commit.
Contact us today at Bumble Bee Blinds by calling (844) 387-1716 to schedule your free design consultation!

Read What People
Are Buzzing About
"They have a large selection and helped us decide on what would be best for our particular situation."

Thomas C.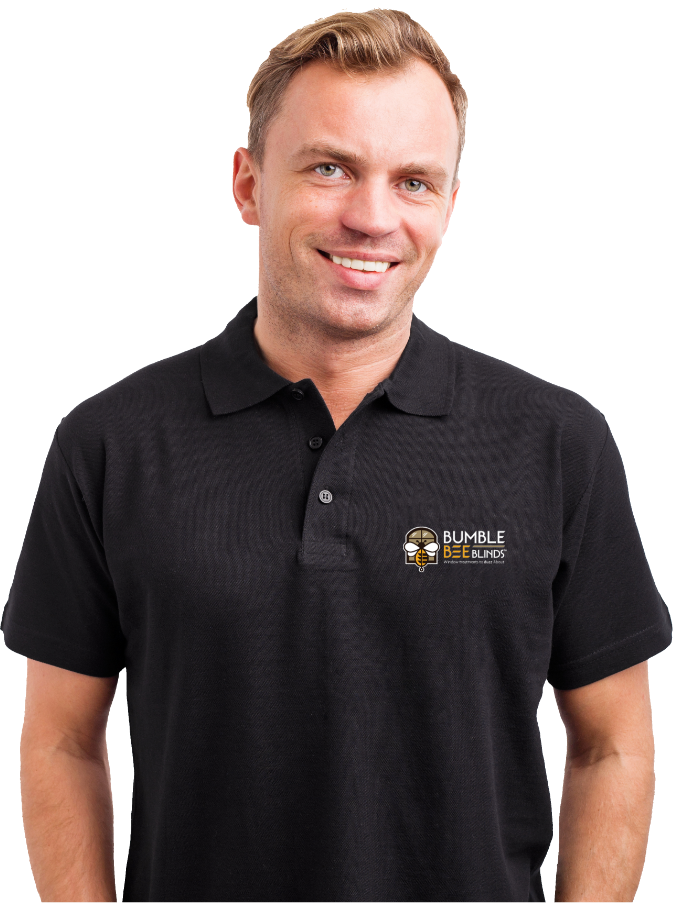 Best Interior Styles of Drapery & Curtain Panels
Our drapery and curtain panels are incredibly versatile, enhancing the aesthetic appeal of virtually any space. With their wide range of styles and adaptability, they are an excellent choice for various interior design and architectural preferences, including:
Traditional: Drapery and curtain panels, adorned with classic patterns or solid colors in opulent fabrics like silk or velvet, infuse a sense of elegance and sophistication into traditional settings.
Modern: Complement the sleek aesthetic of modern interiors by opting for panels with pronounced, geometric patterns or those rendered in monochromatic hues.
Rustic: Amplify the inviting, cozy ambiance of a rustic space with drapery and curtain panels in earthy tones or boasting natural textures.
Contemporary: For contemporary interiors, select panels in vivacious colors or with large-scale patterns to serve as a dynamic focal point.
Industrial: Harmonize with the raw, unfinished vibe of industrial spaces by considering panels in muted hues or ones that incorporate metallic accents.
Rest assured, our Design Consultants are always ready and eager to lend their expertise. They're committed to helping you navigate the myriad of choices and find the best window covering that aligns with your aesthetic preferences and practical needs.

Find Your Buzz-Worthy
Window Treatments