Custom Cellular Shades
Insulating & Lightweight Window Treatments
We absolutely love cellular shades! Not just because honeycombs are our favorite shape either, but because Bumble Bee Blinds's cellular shades offer insulation and style for your windows. Our lightweight yet insulating material traps air, regulating temperature and saving energy. Customize with a variety of colors and textures to find the perfect look for any room in your home!
Benefits of Cellular Shades
Cellular shades are more than just window dressings; they're a smart investment for any homeowner. Major advantages of cellular shades include:
Energy Efficiency: Cellular shades feature a honeycomb design that traps air, providing insulation to minimize heat transfer and maintain a comfortable home temperature.
Privacy and Light Control: These shades allow you to control the level of privacy and light in your space, from sheer to blackout options.
Noise Reduction: The air pockets in the cellular structure also help absorb sound, making your space quieter and more serene.
Aesthetic Appeal: With a variety of colors, these shades effortlessly enhance any decor, adding elegance to your rooms.
Taking advantage of these benefits and more is easier with the help of Bumble Bee Blinds! Not only are our cellular shades from leading brands, but they come with warranties and professional installation!
Let's explore all of our honeycomb shade designs during a free consultation – dial (844) 387-1716 now!

Read What People
Are Buzzing About
"They have a large selection and helped us decide on what would be best for our particular situation."

Thomas C.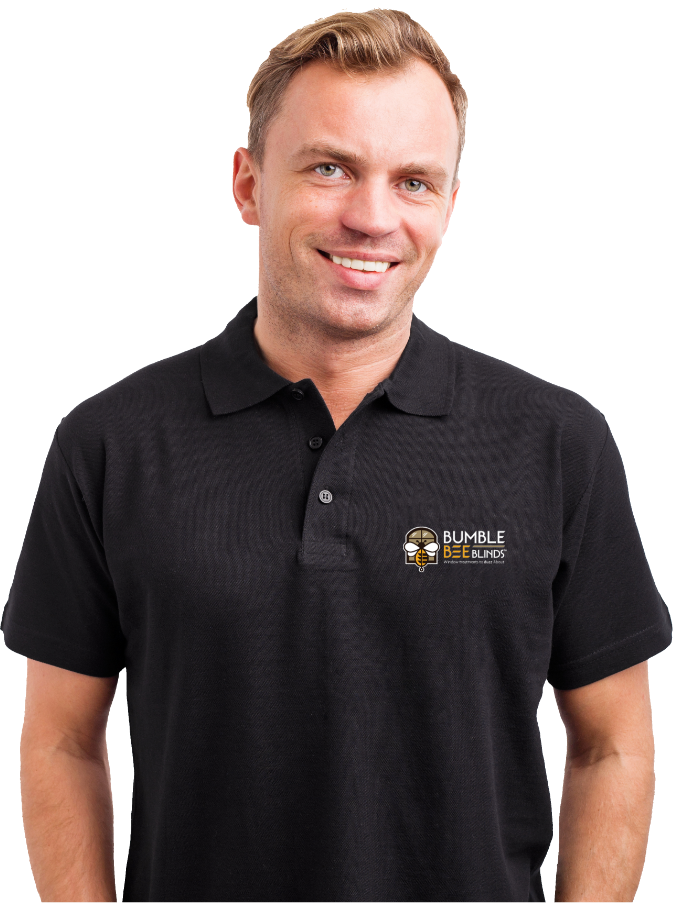 Interior Styles Best Suited for Cellular Shades
Cellular shades are incredibly versatile, bringing a touch of elegance and practicality to virtually any space. Their unique design and wide selection of colors and textures make them a perfect match for various interior design styles and architectural themes. Here are some styles where cellular shades shine:
Modern Minimalist: The clean lines of cellular shades align perfectly with the sleek, uncluttered aesthetic of modern minimalist design.
Rustic Farmhouse: The texture and warmth of cellular shades can beautifully accentuate the cozy, vintage charm of a rustic farmhouse theme.
Scandinavian: Known for their simplicity and functionality, cellular shades are a great fit in a light-filled, Scandinavian-style space.
Industrial: The practical and robust construction of cellular shades complements the raw, unfinished look of industrial interiors.
With the myriad of options available, it can be challenging to make the right choice that perfectly suits your aesthetic and functional needs. Bumble Bee Blinds's Design Consultants are always here to guide you through the selection process, helping you to choose the right color, texture, and functionality that aligns with your space and style!

Find Your Buzz-Worthy
Window Treatments