Custom Sunscreen Roller Shades
Window Coverings for Sun Protection & Privacy
Sunscreen roller shades provide unmatched sun protection and privacy for residential, commercial, and outdoor spaces. When it comes to finding the perfect window covering for your patio or windows, look no further than Bumble Bee Blinds. We specialize in crafting tailor-made roller shade solutions that perfectly align with your unique needs!
Benefits of Sunscreen Roller Shades
No matter where you decide to incorporate these fantastic window coverings, you'll be able to benefit from a number of unique advantages. These include:
Sun Protection: These shades reduce harmful UV rays' penetration, protecting your furniture and flooring from sun damage and creating a cooler indoor environment.
Privacy Control: Enjoy the daylight while maintaining your privacy. Sunscreen roller shades offer the perfect balance between visibility and seclusion.
Energy Efficiency: By blocking heat from the sun, these shades contribute to energy efficiency, potentially reducing your air conditioning costs during warm seasons.
Customizable Aesthetics: Sunscreen roller shades are available in various designs, colors, and fabrics, allowing you to personalize your space.
Our professional installation ensures a perfect fit and smooth operation, maximizing the benefits of your new sunscreen roller shades. And with our trusted warranty, your investment is protected for the long term!
Contact us at (844) 387-1716 to request your free design consultation!

Read What People
Are Buzzing About
"They have a large selection and helped us decide on what would be best for our particular situation."

Thomas C.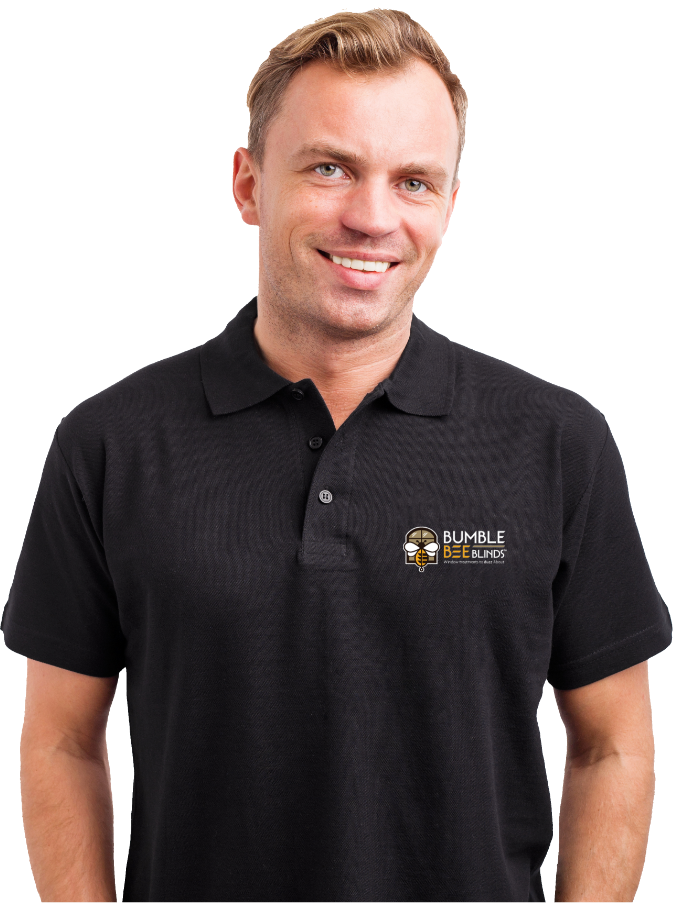 Interior Styles That Work with Sunscreen Roller Shades
Sunscreen roller shades are a versatile window covering option that seamlessly adds elegance and functionality to virtually any space. They blend in effortlessly with a multitude of architectural and interior design styles, enhancing the room's aesthetic while providing the practical benefits of sun protection and privacy. Here are five design styles particularly well-suited for sunscreen roller shades:
Traditional: Sunscreen roller shades can add a touch of elegance to traditional interiors. Choose a classic fabric color, such as white, cream, or beige, and pair it with new trim.
Contemporary: Sunscreen roller shades are also a great choice for contemporary interiors. For a sleek and modern look, choose a dark-colored fabric with minimal trim.
Transitional: Sunscreen roller shades can bridge the gap between traditional and contemporary styles. Choose a fabric with a subtle pattern or texture to add interest to your space.
Farmhouse: Sunscreen roller shades can add a touch of rustic charm to farmhouse interiors. Choose a fabric in a natural color, such as linen or cotton, and pair it with wooden trim.
Eclectic: Sunscreen roller shades can be used to create a unique and eclectic look. Mix and match different fabrics, colors, and patterns to create a look that is all your own.
No matter what your interior design style, there is a sunscreen roller shade that is perfect for you. With so many different options to choose from and Bumble Bee Blinds's Design Consultants by your side, you are sure to find the perfect shade to match your décor and needs!

Find Your Buzz-Worthy
Window Treatments