Custom Drapes & Curtains
Soft Coverings Tailor-Made for Your Windows
Draperies and curtains are the perfect finishing touches for any room or window treatment, adding an element of elegance and warmth. Bumble Bee Blinds specializes in offering custom drapery and curtain services, perfecting your interior décor with our custom-designed pieces. Our expert team is dedicated to providing a seamless experience, ensuring your drapes and curtains are professionally designed and installed without the hassle!
Benefits of Custom Window Drapes & Curtains
While drapes and curtains are found at most home décor stores, custom drapes and curtains offer a few distinct benefits. Some of the most notable include:
Personalized Aesthetics: Custom drapes offer freedom to choose fabric, color, pattern, and style that aligns with personal decor preferences, ensuring a unique look.
Precise Fit: Custom window treatments are tailored to the exact measurements of the window, providing a perfect fit especially for non-standard windows.
Enhanced Insulation and Light Control: Custom drapes offer better insulation and light control, conserving energy and potentially reducing bills.
Longevity and Quality: Custom window treatments, made from premium materials and superior craftsmanship, offer higher quality and durability, providing better long-term value
Without a doubt, custom curtains and drapes can greatly impact the overall look and feel of a room. Whether you're looking for blackout curtains for the bedroom or something cozy for the office, Bumble Bee Blinds has the perfect selection of fabrics and styles.
Get started on your custom curtains today – dial (844) 387-1716 for a design consultation!

Read What People
Are Buzzing About
"They have a large selection and helped us decide on what would be best for our particular situation."

Thomas C.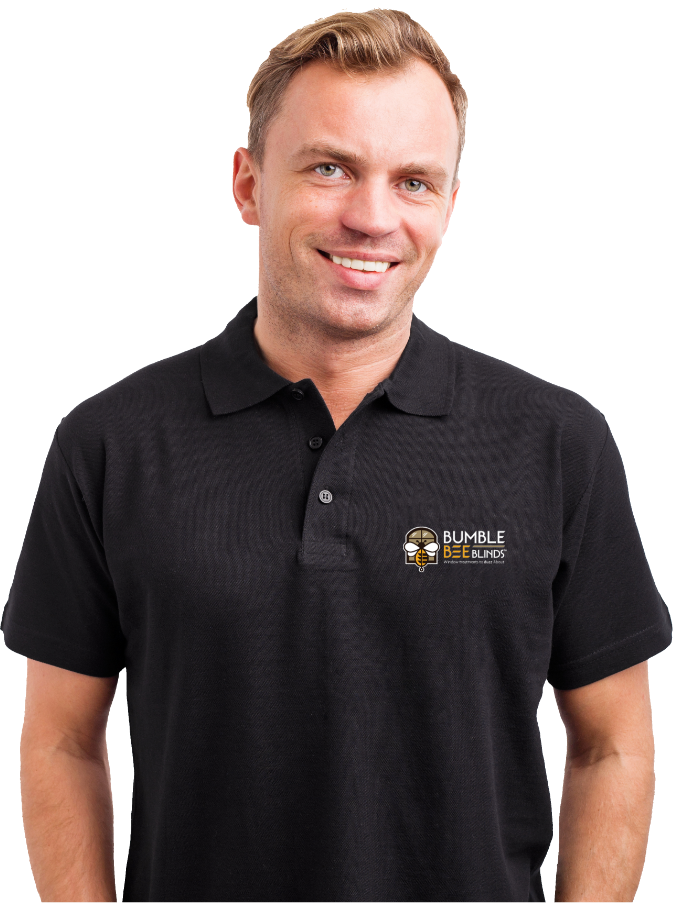 Explore Our Custom Drapes & Curtain Process
Why waste time driving all over town to various home stores and showrooms when our team can come to you? At Bumble Bee Blinds, we've streamlined the design and installation process, making custom drapes and curtains more accessible than ever before. Our custom window covering process includes:
Schedule a Consultation: To help us help you, you can get things started with a design consultation. We'll help you explore all your options and offer expert design advice.
Get Your Custom Quote: Once we know what you're looking for, our team will provide you with a clear quote to help you make an informed decision for your next window treatment.
Get Things Installed: Our professional installation will make sure things are done right and to your satisfaction.
Post-Installation: While you're protected by our warranty, you'll have peace of mind knowing that we're also there with professional repair and maintenance services if needed.
Before installation, you'll be able to try out our visualizer tool! This innovative feature allows you to get a virtual glimpse of how your chosen drapes or curtains will look in your space. It's a fantastic way to make an informed decision and visualize your design before it comes to life.

Find Your Buzz-Worthy
Window Treatments