Custom Plantation Shutters
Window Treatments That Suit Your Style
Bumble Bee Blinds believes that the right window treatments can transform any living space, and plantation shutters are a prime example. Their timeless elegance and powerful light control capabilities offer an unmatched blend of aesthetic appeal and functionality. With our help, you'll be able to ensure that you're getting top-quality custom shutters professionally installed for security and safety!
The Benefits of Plantation Shutters
Plantation shutters have long been a popular choice among homeowners and businesses– for good reason! They offer a unique combination of benefits. Some of the standouts include:
More Light: Plantation shutters allow you to control the amount of light that enters your room, offering a range of illumination from gentle diffusion to full daylight exposure.
Distinct Style: Plantation shutters, with their timeless design, add elegance to any living space. They can be customized to fit any window size and complement any interior style.
Durable: Plantation shutters are known for their durability. Designed to last, they are a long-term investment that will withstand the test of time.
Easy Maintenance: Cleaning plantation shutters is a breeze. With their simple design, regular dusting and occasional wiping will keep them looking fresh and clean for years.
Take advantage of the opportunity to enhance both your interiors and exteriors with our plantation shutters. Our team will provide a free design consultation to help you explore all options and receive a custom quote for your project – it's that simple!
Ready to add plantation shutters to your home or business? Dial (844) 387-1716 for a free design consultation!

Read What People
Are Buzzing About
"They have a large selection and helped us decide on what would be best for our particular situation."

Thomas C.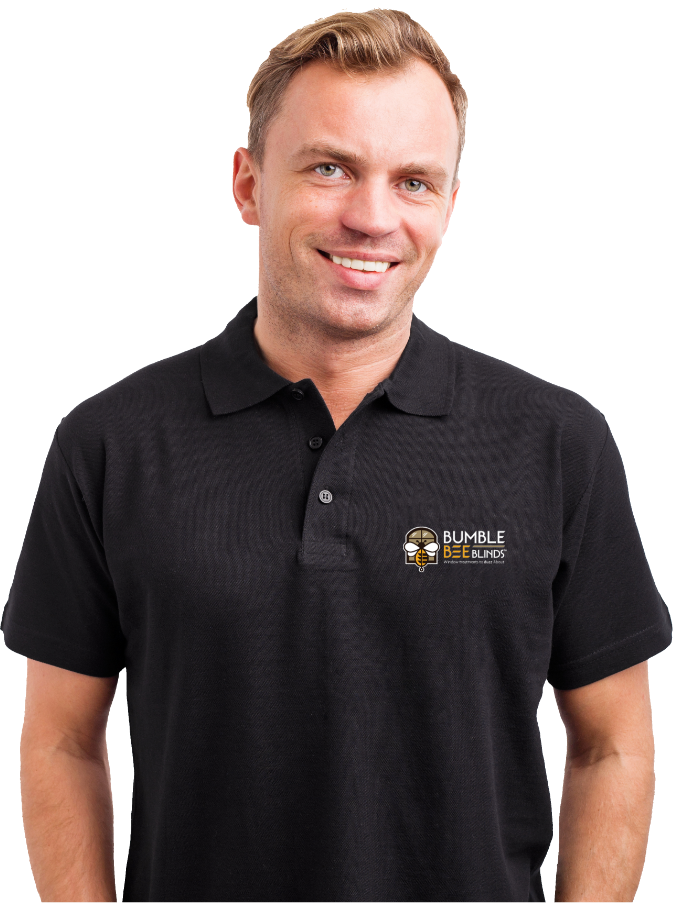 Interior Styles That Work Best with Plantation Shutters
Plantation shutters can be customized to look great in just about any space, but they're especially well-suited for a few interior select design and architectural styles. Some of the most popular styles that fit well with plantation shutters include:
Traditional: Plantation shutters bring elegance and sophistication to traditional interiors, enhancing living rooms, dining rooms, and bedrooms.
Coastal: With their ability to let in light and air, plantation shutters effortlessly create openness and relaxation, making them a perfect fit for coastal interiors.
Farmhouse: Adding a touch of rustic charm, plantation shutters are ideal for kitchens, family rooms, and bedrooms in farmhouse interiors.
Craftsman: Complementing the clean lines and simple design of Craftsman interiors, plantation shutters elevate the aesthetic of living rooms, dining rooms, and bedrooms.
Contemporary: Plantation shutters can stylishly enhance contemporary interiors, making a statement in living rooms, dining rooms, and kitchens.
Finding the perfect window treatment for your interior's specific style can be hard, but plantation shutters are always a good option to consider. Get in contact with Bumble Bee Blinds today to learn more about the possibilities!

Find Your Buzz-Worthy
Window Treatments