Bumble Bee Blinds Service Areas
See Where We Install Our Custom Window Coverings
Welcome to Bumble Bee Blinds, where we provide custom window coverings, blinds, shades and installation services to homes and businesses across the United States. We strive to offer quality products and excellent service, and thanks to our ever-expanding network, we're able to serve more and more customers every day!
From stylish wood blinds to modern motorized shades, our wide range of options has something for every home or business. Our experienced professionals are here to help you find the ideal window treatment for your needs.
Nationwide Presence, Local Expertise
Though our locations are located far and wide, the essence of Bumble Bee Blinds remains rooted in its local origins. Every franchise under our umbrella resonates with our core beliefs and values and strives to offer the same high-quality products, professional installation, flexible financing, and more homeowners and businesses have come to expect.
Ready to transform your windows with stunning, functional coverings? Contact us today at (844) 387-1716 for your free design consultation!

Read What People
Are Buzzing About
"They have a large selection and helped us decide on what would be best for our particular situation."

Thomas C.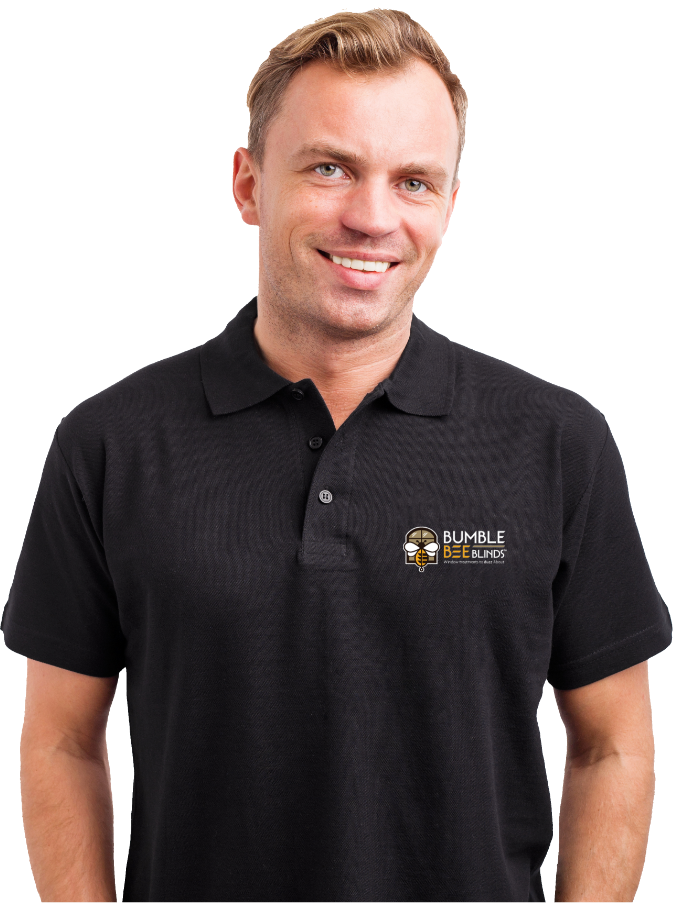 Get Started with a Free Design Consultation for Your Window Treatments
Bumble Bee Blinds offers an all-inclusive service designed to seamlessly guide you from idea to realization. Starting with a free design consultation, our experienced team collaborates closely with you to comprehend your needs and style preferences.
We present a wide variety of window coverings – from plantation shutters and office blinds to Roman shades and motorized window treatments – all tailored to mirror your distinct aesthetic.
Once you've seen your options in our visualizer tool and have time to look over our custom quote, we'll get started on creating and installing your window treatments. Our skilled professionals will ensure a perfect fit and provide any necessary adjustments or follow-up services to ensure your satisfaction!

Find Your Buzz-Worthy
Window Treatments